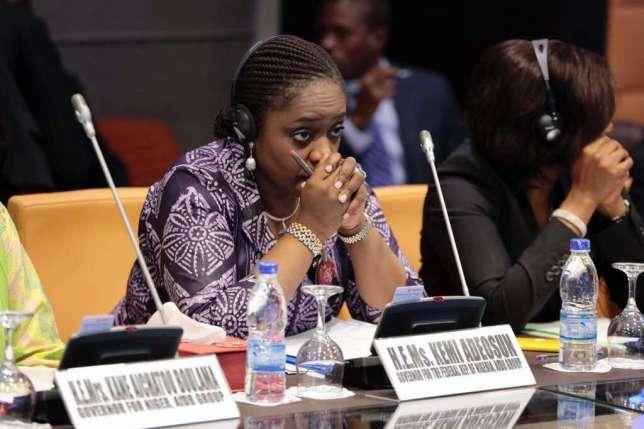 Former Director General of the National Youth Service Corps (NYSC), Maharazu Tsiga, says Finance Minister, Kemi Adeosun, was not entitled to an exemption certificate as at the time of her request in 2019.
Tsiga, the NYSC DG in January 2009 made the disclosure while speaking to Premium Times.
The online investigation platform had accused Adeosun of "parading a fake NYSC exemption certificate."
Adeosun is yet to react to the allegation. But the NYSC said Adeosun did apply for an exemption certificate adding that it would investigate the document she is currently parading.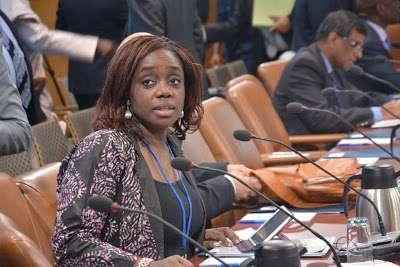 play
Police react to Finance Minister, Kemi Adeosun NYSC certificate forgery scandal.
(PremiumTimes)
"We have what is called strong room. I believe from there they can easily identify if a certificate is issued by the NYSC or not," Tsiga said when asked about the NYSC's claim about an ongoing investigation.
When asked if anybody who graduated below the age of 30 but applied later to the NYSC for exemption could be exempted, Tsiga said: "It is not possible".
He said even one had reached 100 years, one would still have to serve.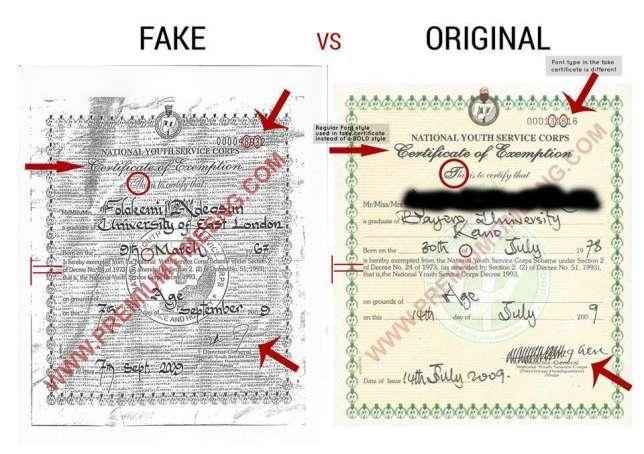 play
Kemi Adeosun's "fake" certificate VS one issued by the NYSC.
(Premium Times)
"In as much as you have not served, no matter how old you grow, in as much as you were not mobilised to serve at the time you were supposed to serve, they can never give you exemption. You must go for service," he declared.
'Fake NYSC certificate, fake signature'
Rtd Gen. Tsiga, dismissed claims that his predecessor, Yusuf Bomoi, signed a certificate issued in September as he (Tsiga) had taken over from him in January, "except for any unscrupulous reason."
"There is no way that somebody would come and sign after hand over," he said noted.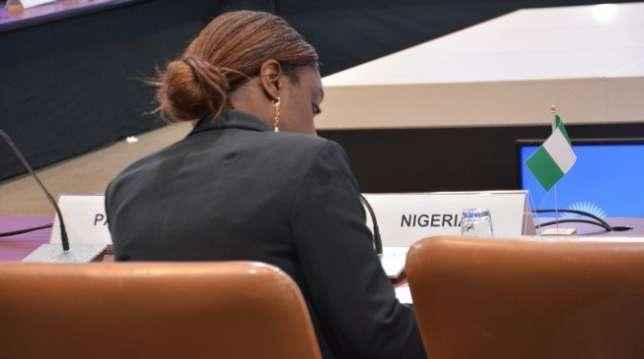 play Finance Minister, Kemi Adeosun, is been accused of faking her NYSC exemption certificate. (TheCable)
Tsiga noted that he began signing certificates from the first batch of youth corps members mobilised after he resumed office.
The first batch in 2009, Batch A, were mobilised reported to camp on March 3, while Batch B were mobilised in July.
He maintained that the most important thing to ascertain was the genuineness of the document in itself adding that "the outcome of that first search would provide the first clue from where to unravel the scandal."
He lamented the increasing cases of fake NYSC documents in the country.
"As I told you, we have had fake corps members, even fake NSYC camp" he announced.
The Police has, however, said that until a complaint is made at the station, the Force would not investigate Adeosun's certificate scandal.
Police spokesman, Jimoh Moshood, stated this while speaking on ChannelsTV breakfast programmes, Sunrise Daily